M-86A super cam factory multifunctional 8 inch LCD led teeth lamp supply/medical teeth bleaching device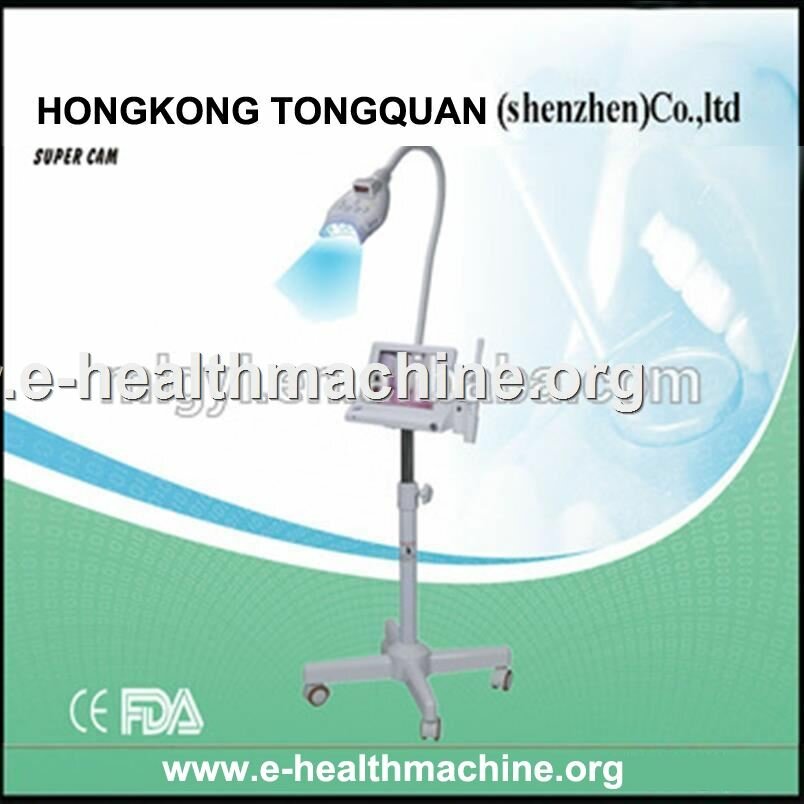 Type:Dental Drill & Accessories
Brand Name:Super cam
Model Number:M-86A
Place of Origin:Taiwan
Key words::medical teeth bleaching device
certificate:: CE&FDA
warranty::1 year
Gross Weight::8.52KG
ght Output power:: up to 2000Mw/CM2
color:: white
Broad Spectrum::430nm~490nm (Host lamps)
led:: 4 pieces .
size:57*33*29.5CM
Voltage::100-240V, 50/60Hz
Specifications
medical teeth bleaching device

U disk can save 9999 images

intraoral camera

Broad Spectrum 420nm~472.5nm

4 pcs blue light
M-86A super cam factory multifunctional 8 inch LCD led teeth lamp supply medical teeth bleaching device
Product Description
 Product information  
Product's Name

Multifuntional Teeth whitening accelerator with sony CCD intra oral camera

Brand Name

SUPER CAM

Model Number

M-86A+M-868+CF-988A

TV System

NTSC / PAL

Picture Device

1/4" SONY CCD

Effective Pixels ( HxV )

768 x 494 ( NTSC )   811 x 508 ( PAL )

Blue Light LED

4 Pieces

Viewing

Marco / Intra / Extra

Output

Video,USB,VGA

Operation Temp.

-20°C ~ 60°C

Color

white

Gross Weight

8.52KG

Size

57*33*29.5CM

Voltage

100-240V, 50/60Hz

LCD Size

8 inch

Warranty Time

One year

Wireless Optional

M-91C transmitter + M-97C receiver

Broad Spectrum

420nm~472.5nm (Host lamps)

Light Output power

up to 2000Mw/CM

2

Max. Working Radius

50cm
 Product function                         
1. Combines 8 inch LCD monitor, teeth whitening machine and an intra oral camera. It's a multi-functional all-in-one teeth whitening machine. .
2. High efficiency goose pipe design, adjust angle at random, convenient for use.
3. Combination of 4 pieces High power LED.
4. Tunable bleaching time with microprocessor-controlled timer presets.
5. The Front Five control buttons: freeze, save, previous image, next image, delete, and the reverse side control buttons: freeze and save 
6 Innovative Design , it can be displayed one images, four small images, and nine small images, two kinds of capture angles, display the clear images
7. Convenient for dentist to make a contrast before and after treatment from the screen.
8. Have USB/Video/VGA output functions 
9. Optional WIFI device can transmit the camera's images to mobile phone, Tablet PC and Windows system PC at the same time.
10. Can be matched with wireless transmitter and wireless receiver.
 Product detail  
 Our factory  
 Our certificate          
We are

Dental film reader| Intraoral camera| Medical LCD monitor| Teeth whitening| e-healthmachine.org,

manufacturers in China.Unified Wholesale price.Welcome to inquiry and OEM.
Related Items